Please note.
From the thousands of items that I have in stock, here is just a small selection.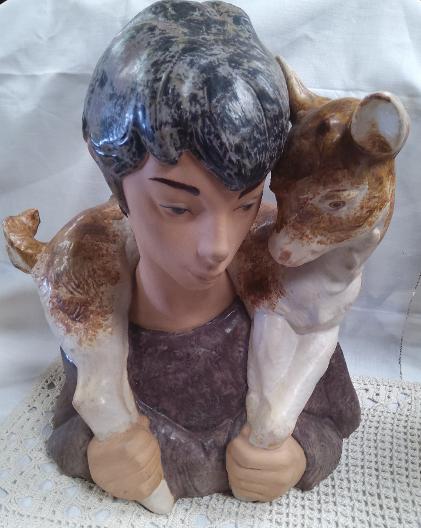 Vintage Lladro boy with goat over shoulders £375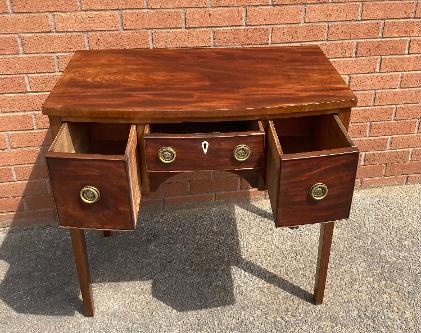 19th C Mahogany bow front small sideboard / dressing table £245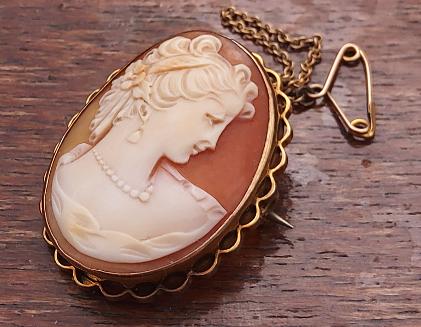 Antique 9kt Gold finely carved Cameo Brooch £85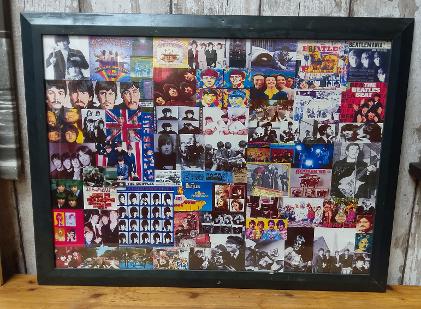 Beatles Collages and Prints now in stock.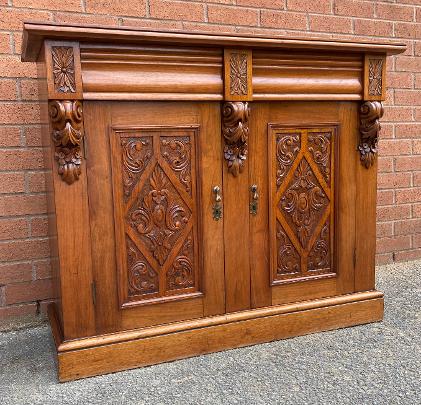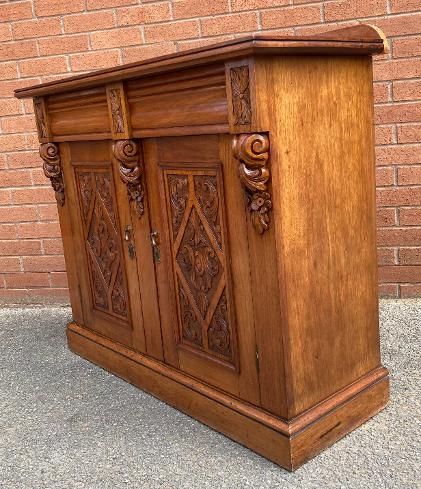 Victorian walnut carved chiffonier £475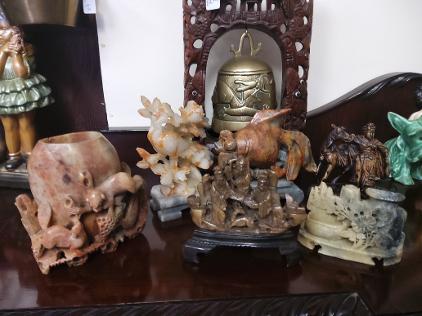 Selection of Oriental collectables.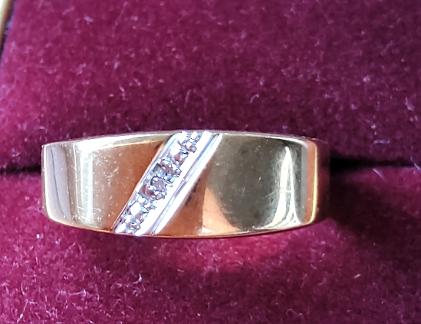 Men's 9kt Gold Diamond Ring size U £150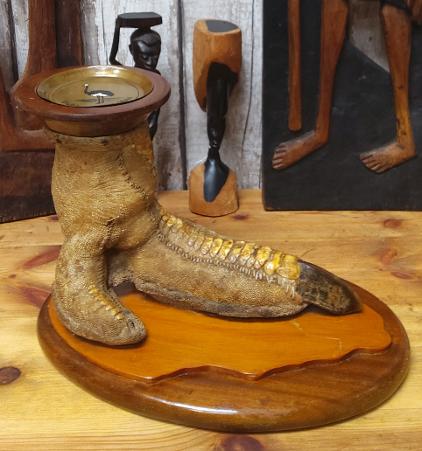 South African Ostrich foot on wooden mount 27cm high £90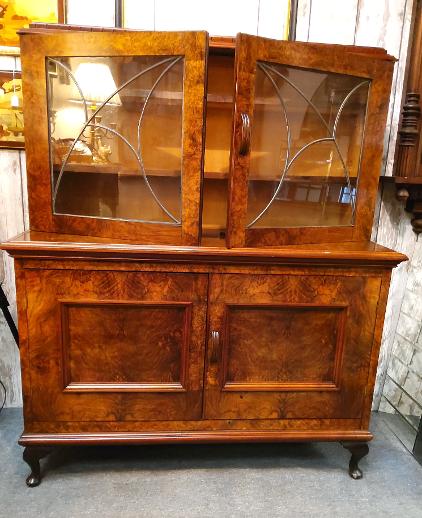 Art Deco Walnut display cabinet / sideboard / bookcase £280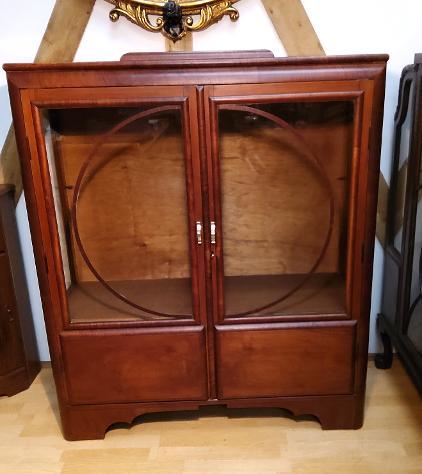 Solid Walnut Art Deco display cabinet (no shelf) £195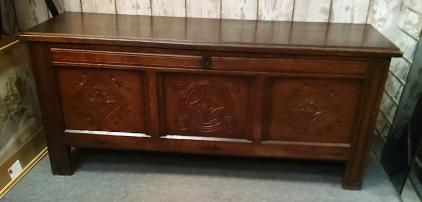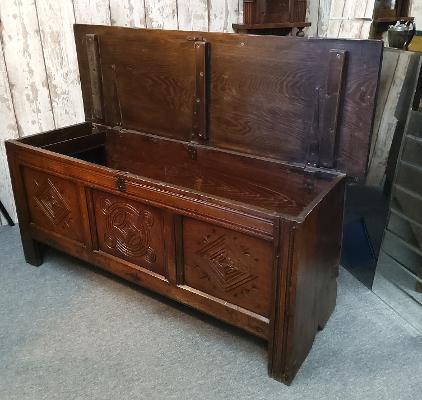 17th C Solid Oak Five Plank Coffer (147cm wide) £270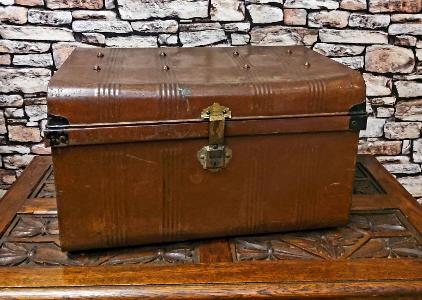 Antique metal travel trunk £95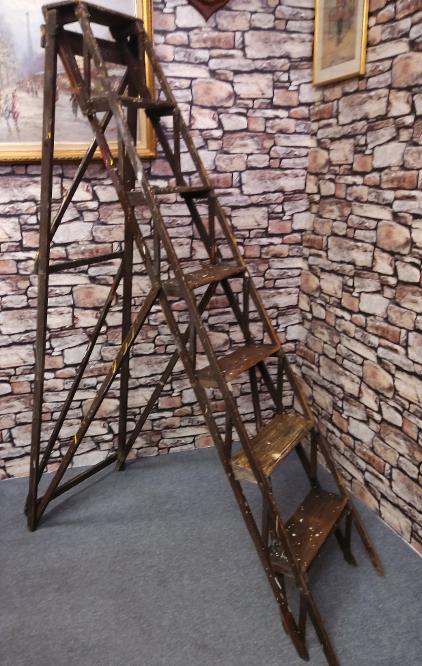 Antique Latticework Hatherley "Lattistep" Ladder £95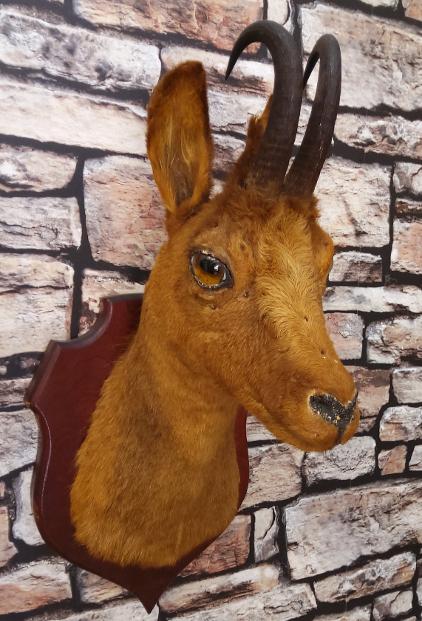 Taxidermy (dated 1964) £150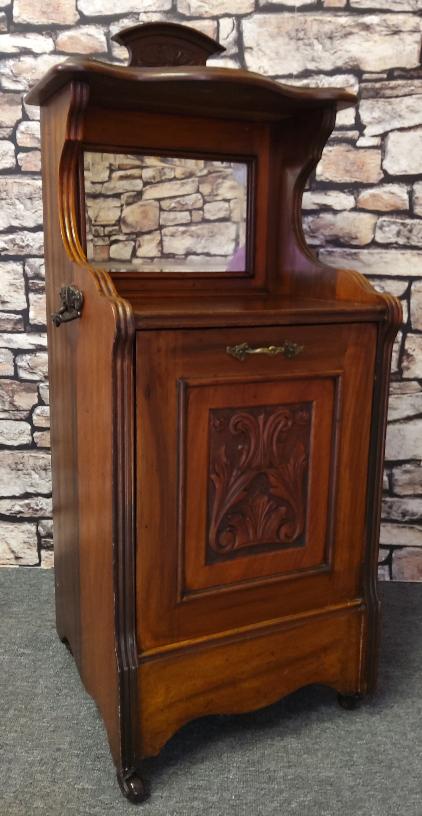 Art Nouveau Purdonium £85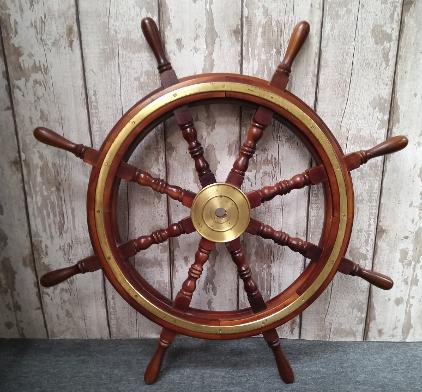 Original mahogany brass bound ships 91cm dia wheel £225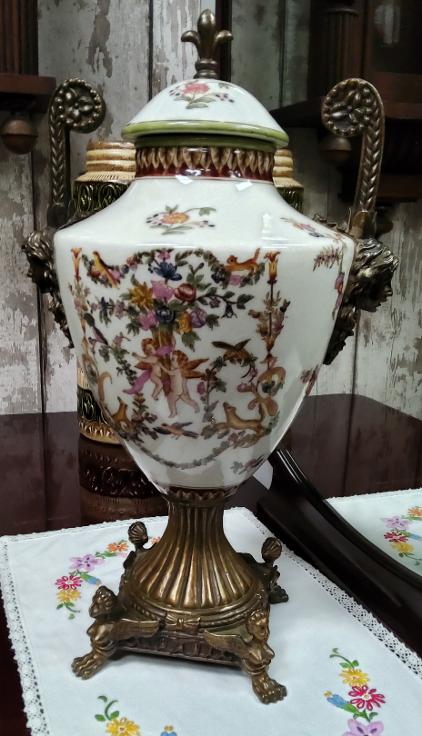 Vintage French Gilt Bronze lidded urn 45cm high £145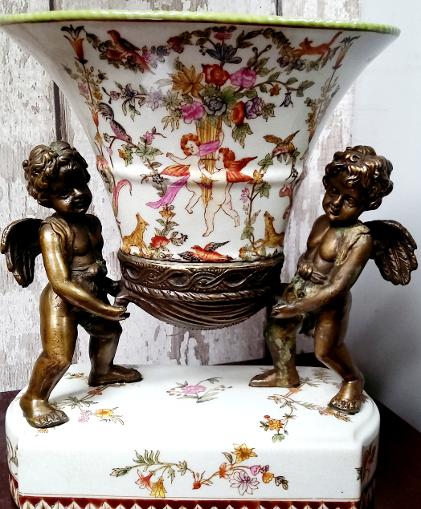 Vintage French Gilt Bronze Centrepiece £140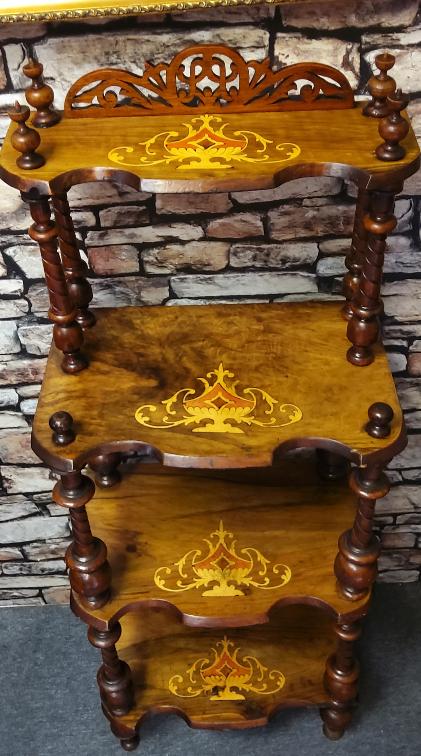 Victorian inlaid four tier Walnut Whatnot stand £145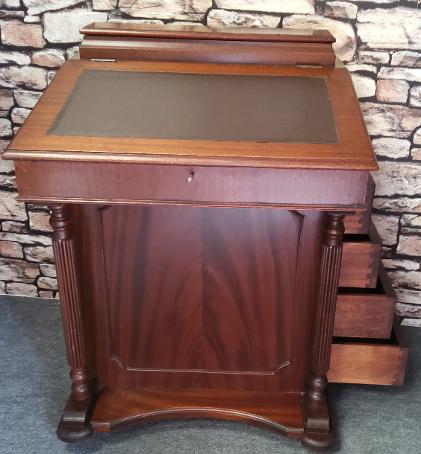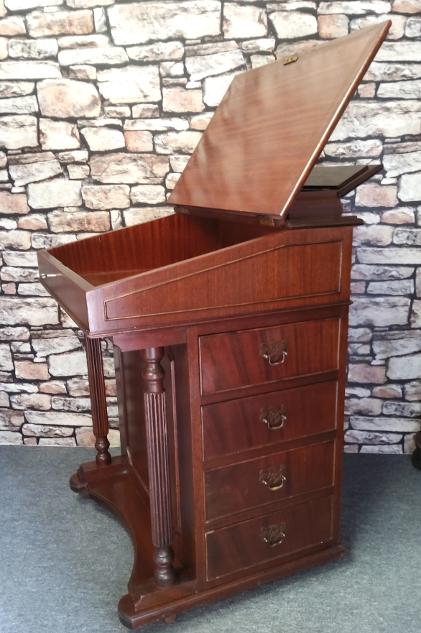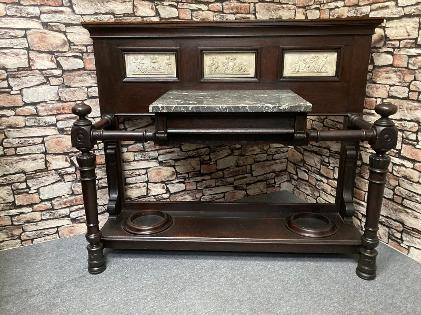 Victorian Country House Oak Hallstand with grand tour panelling Maple & Co £485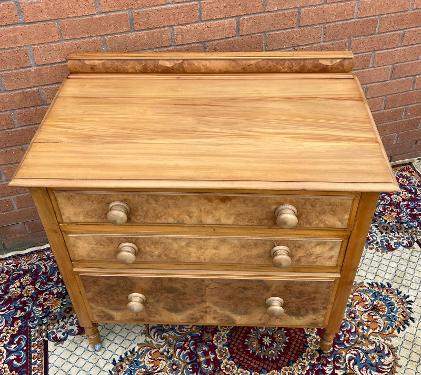 Victorian Walnut & Satin Birch antique drawers £120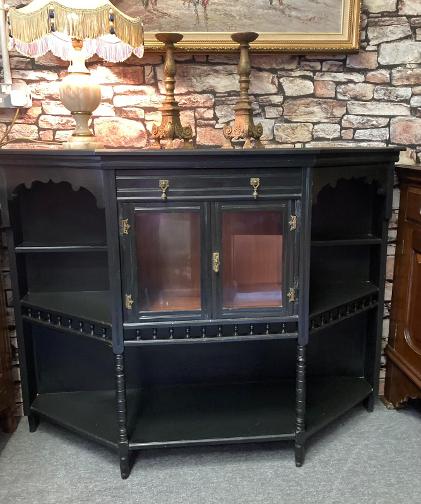 Ornate Ebonised display cabinet / sideboard £145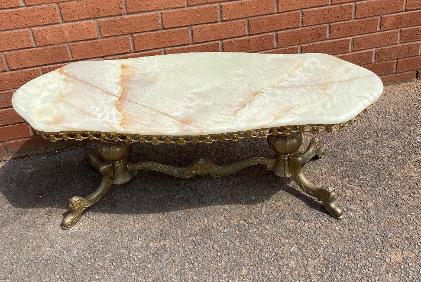 Vintage Onyx gilt metal coffee table £160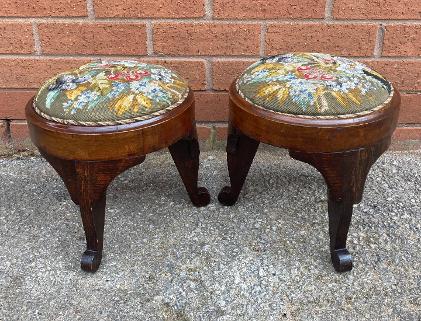 Pair Victorian needlework footstools £165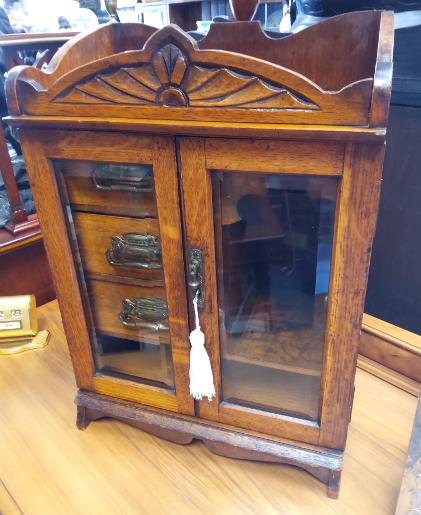 Smokers / Jewellery cabinet C1900 £125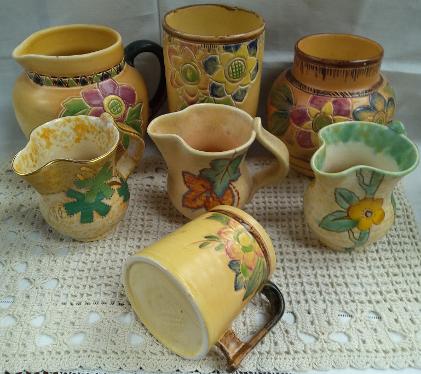 Various Crown Devon & Bretby ceramics now available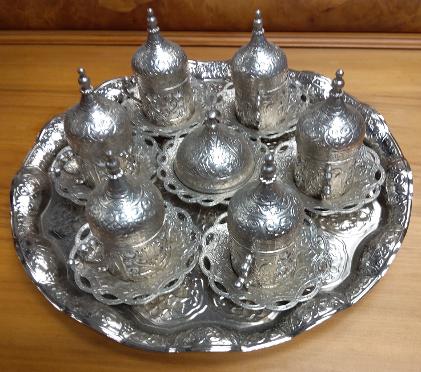 Silver plated Turkish coffee set for six £55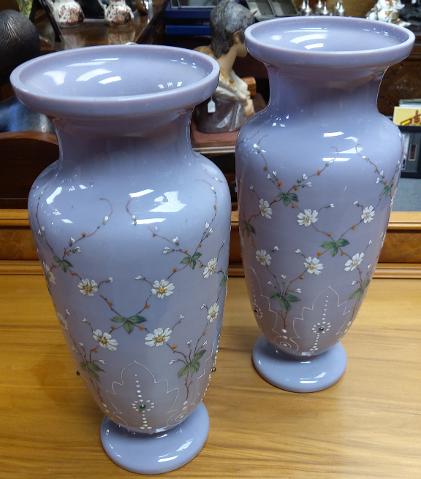 Pair Victorian coloured embellished glass vases £155 pair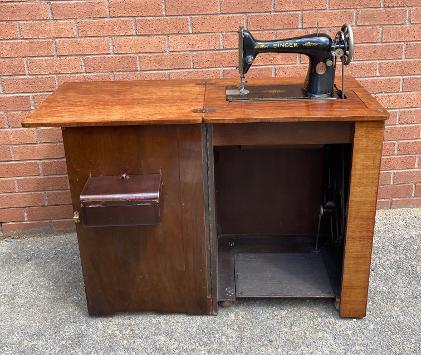 Singer treadle operated sewing machine in a walnut unit £145

Matchbox Superfast die cast cars (one child's collection) £500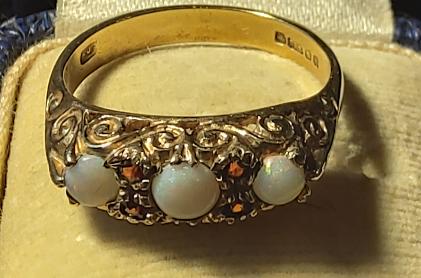 Opal and Garnet 9kt Gold ring, size P 1/2 £180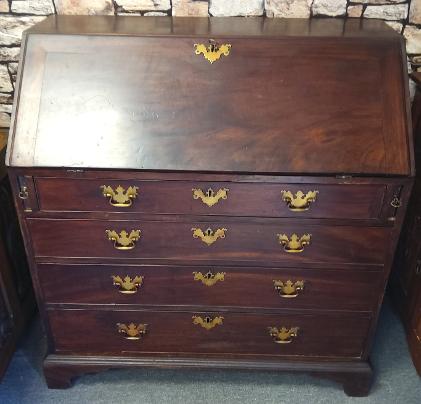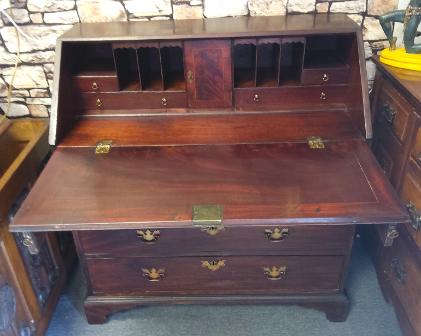 Georgian mahogany bureau SORRY NOW SOLD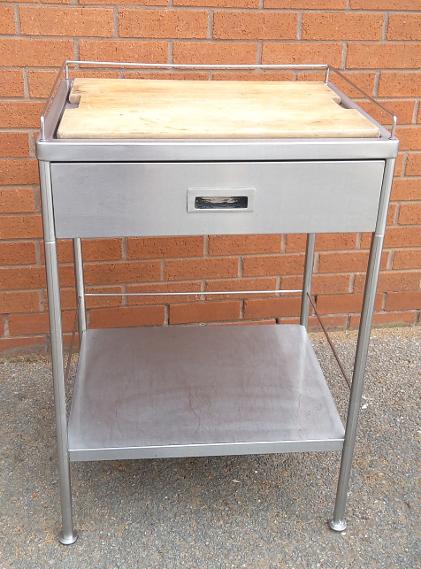 Stainless steel medical cabinet / butchers block / kitchen trolley £95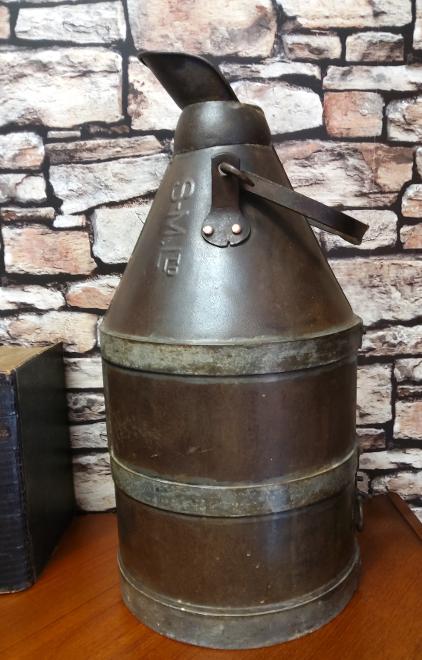 S-M Ltd 5 Gallon antique steel milk churn / jug 58cm high £130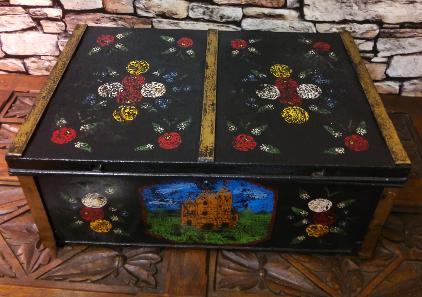 Antiques large Canal barge ware steel deeds box, Foster and Pullen Bradford 1916 £105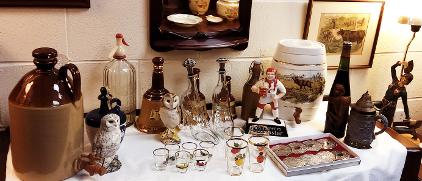 Ceramic collectables now in stock.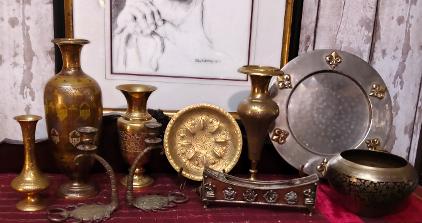 Always a great selection of metal ware available.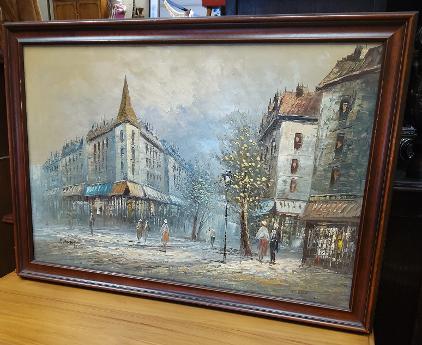 Original Oil on Canvas Paris Scene Caroline Burnett £140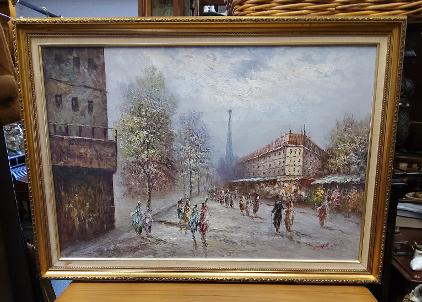 Original Oil on Canvas 104cm x 74cm, French Scene Marie Charlot £250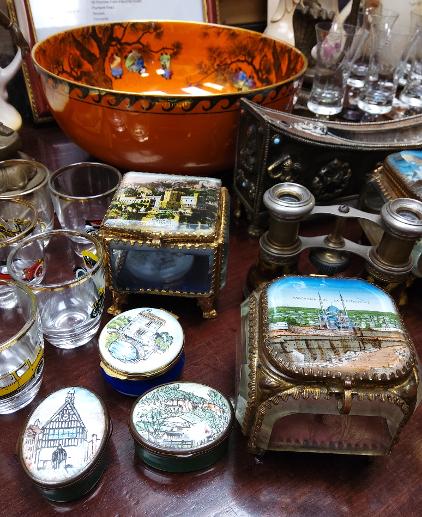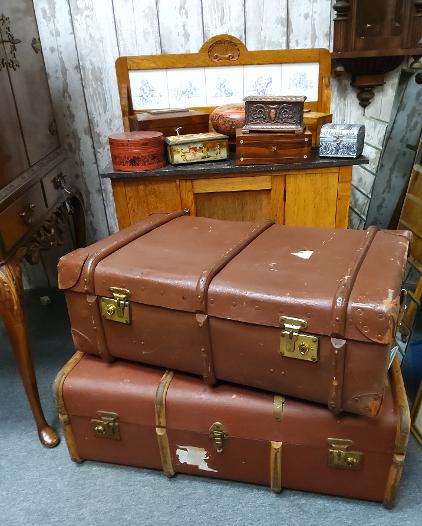 Various antique items always available.
Pair of Victorian walnut inlaid footstools with needlework and beads £95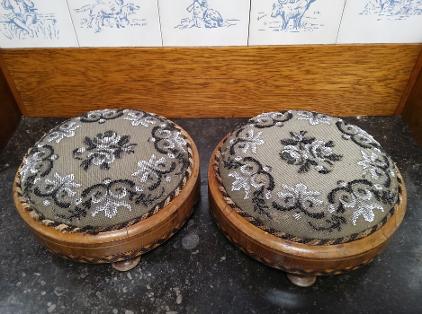 Antique Victorian wooden rocking chair £65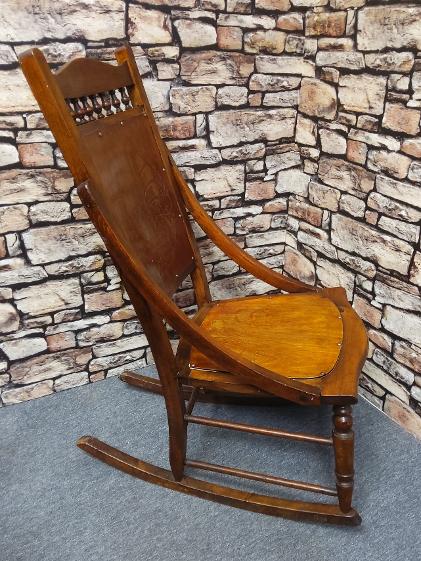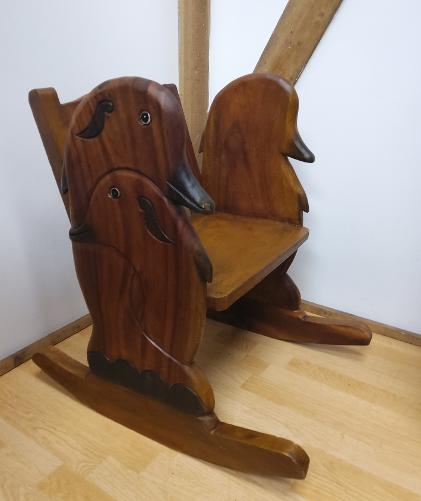 Vintage solid oak child's rocking chair £85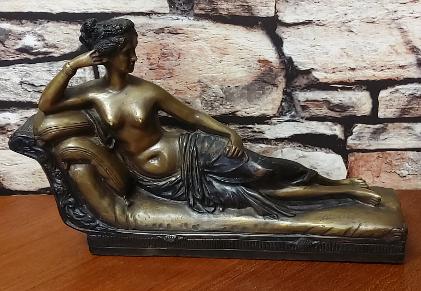 Vintage Bronze Semi Nude Signed Figure £195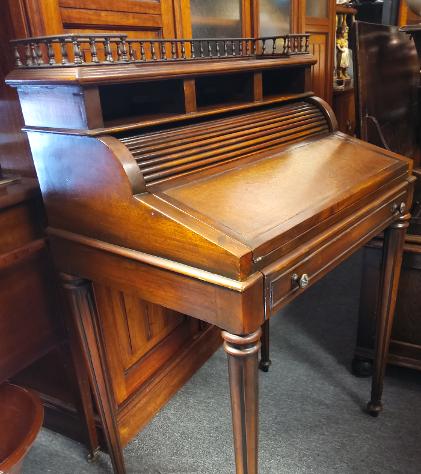 Antique Ladies French Tambour desk £250
Sheraton Revival Bow Front Cross Banded Sideboard C1905 £495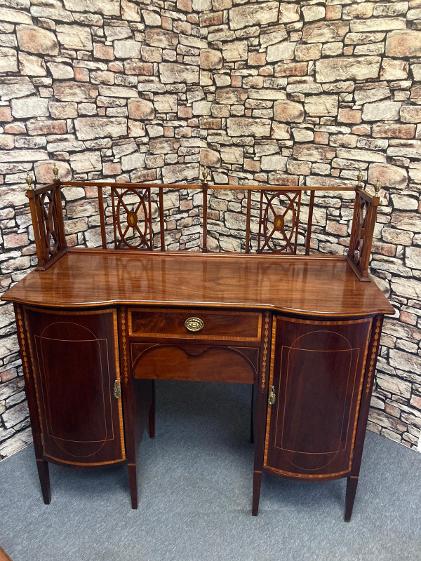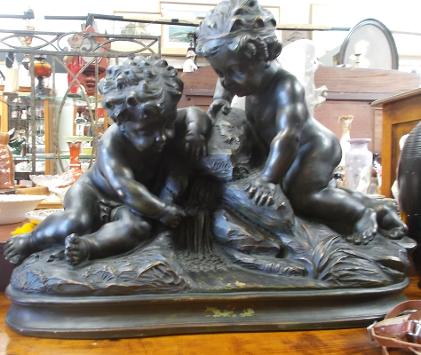 Antique Large Putti / Cherub Black Centrepiece 9.5kg Stunning Item £175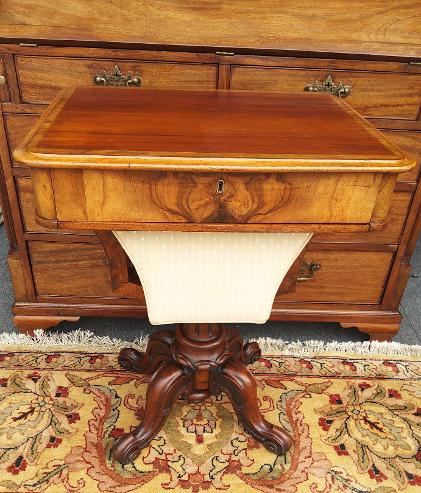 Victorian walnut sewing / work box £120