Please note.
From the thousands of items that I have in stock, here is just a small selection.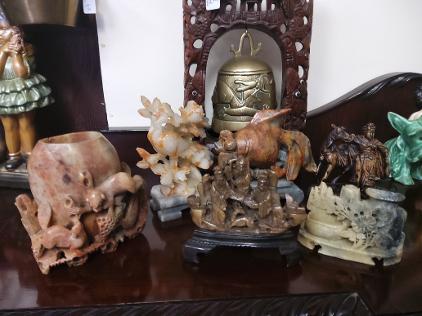 Selection of Oriental collectables.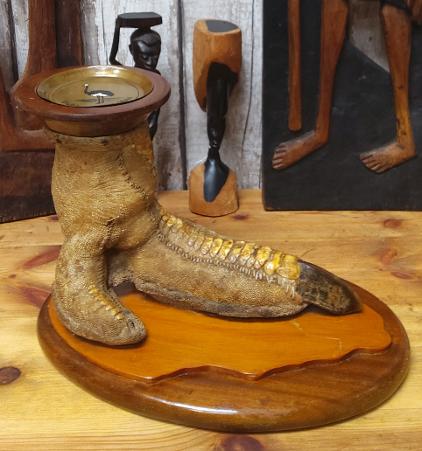 South African Ostrich foot on wooden mount 27cm high £140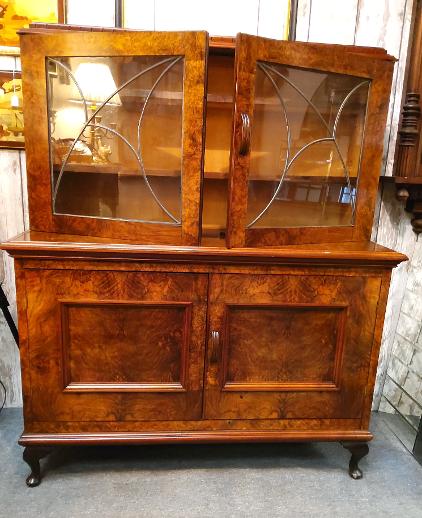 Art Deco Walnut display cabinet / sideboard / bookcase £325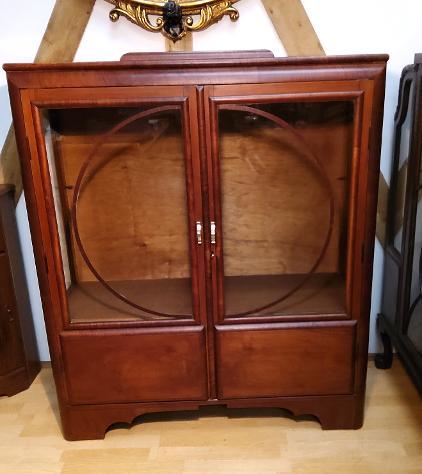 Solid Walnut Art Deco display cabinet (no shelf) £265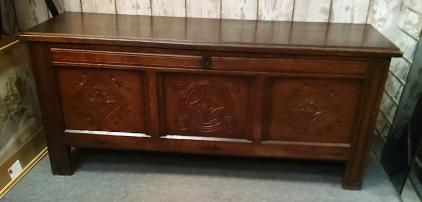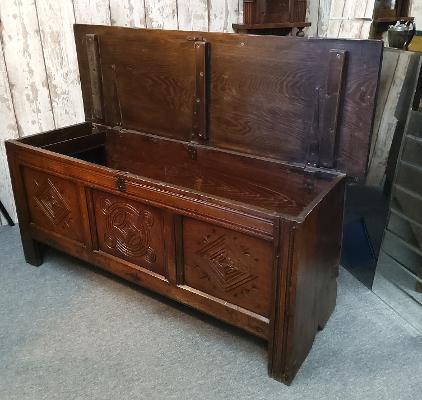 17th C Solid Oak Five Plank Coffer (147cm wide) £325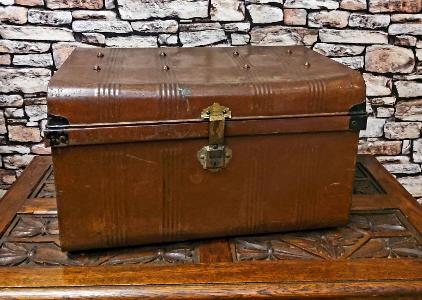 Antique metal travel trunk £95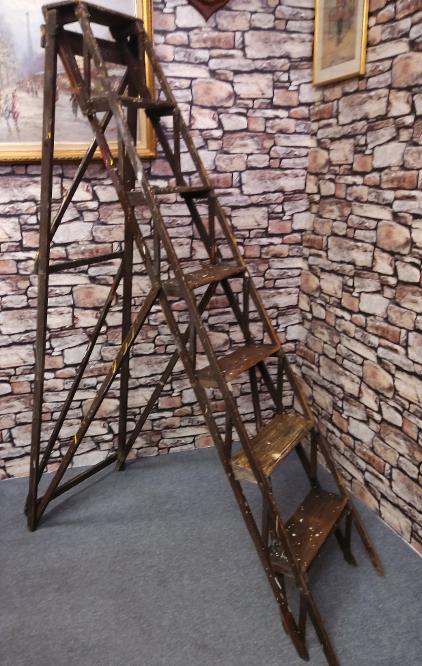 Antique Latticework Hatherley "Lattistep" Ladder £95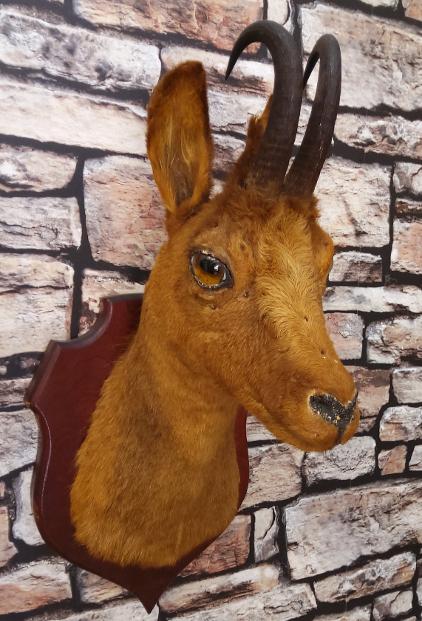 Taxidermy (dated 1964) £150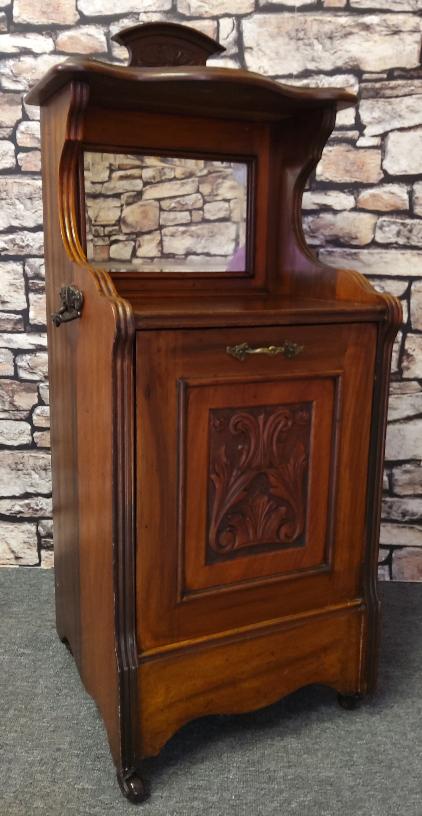 Art Nouveau Purdonium £125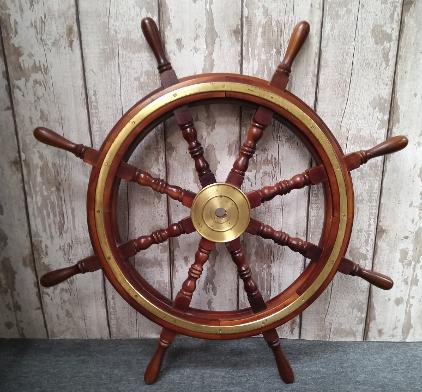 Original mahogany brass bound ships wheel 91cm dia £275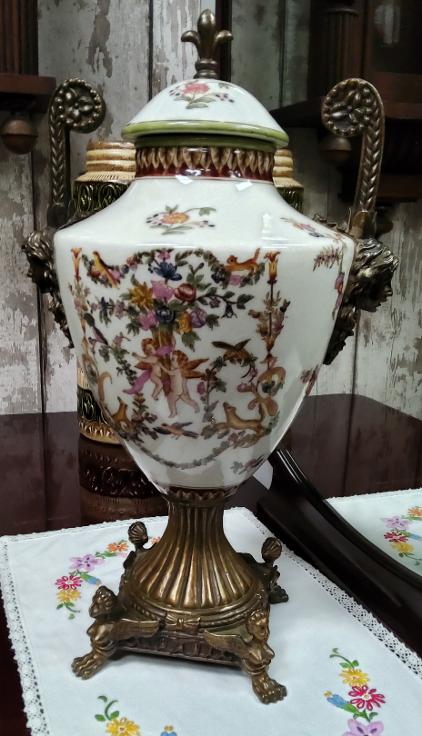 Vintage French gilt bronze lidded urn £175 (45cm high)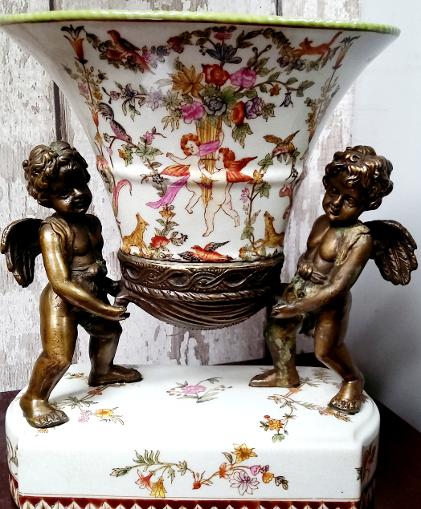 Vintage French gilt bronze metal centrepiece £165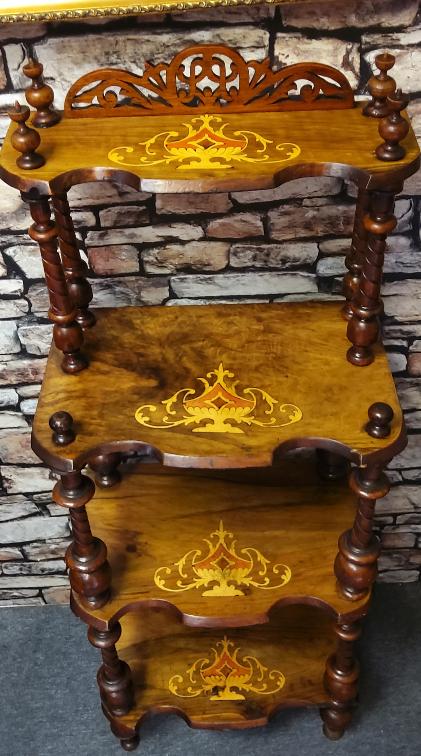 Victorian inlaid four tier Walnut Whatnot stand £145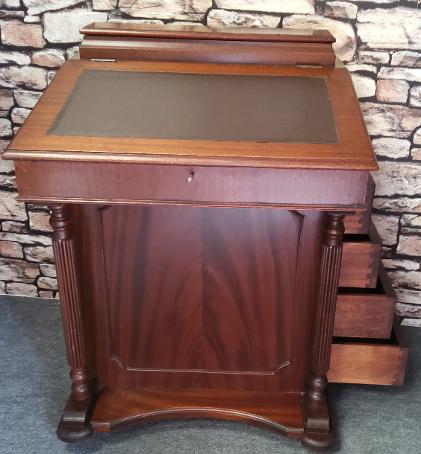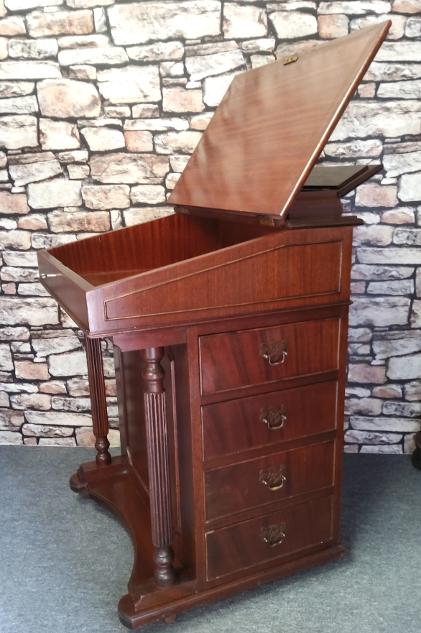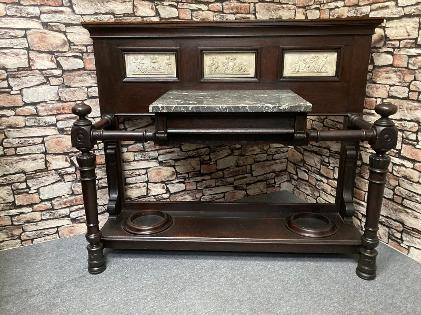 Victorian country house Oak hallstand by Maple & Co with grand tour panels £535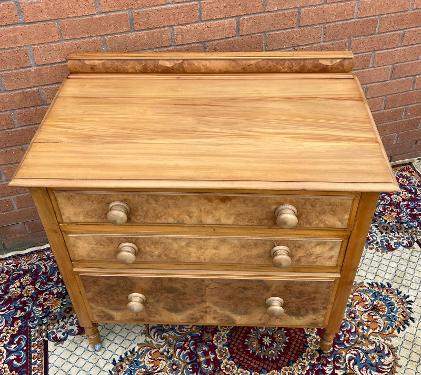 Victorian Walnut & Satin Birch Antique Drawers £145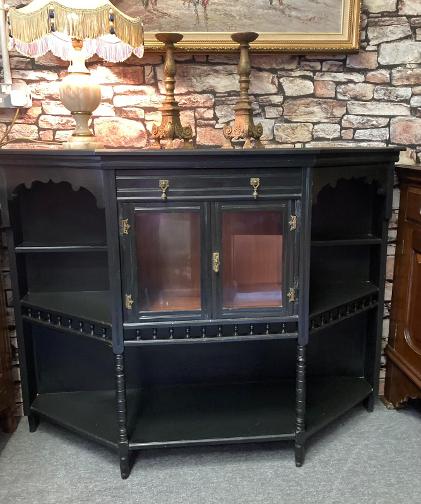 Ebonised ornate display cabinet sideboard £145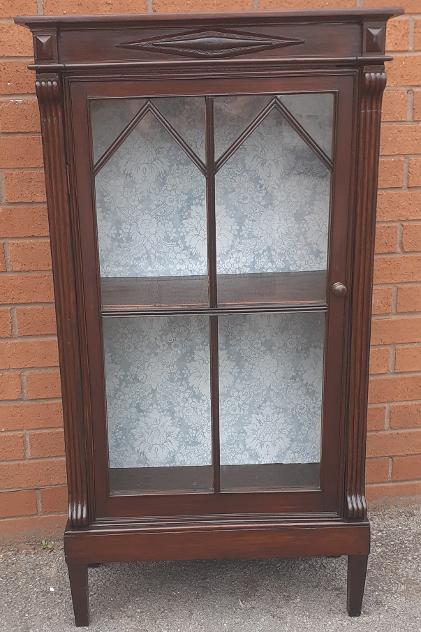 Elegant Edwardian Mahogany Display Cabinet £130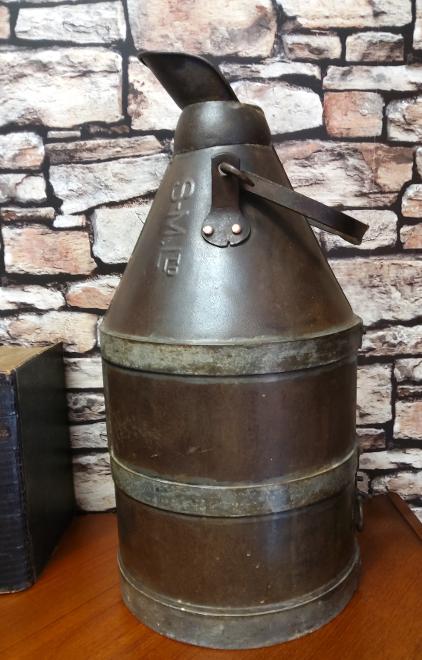 S-M Ltd 5 Gallon antique steel milk churn / jug 58cm high £150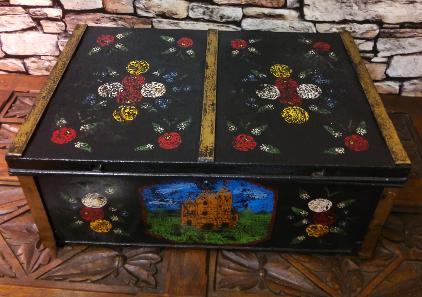 Antiques large Canal barge ware steel deeds box, Foster and Pullen Bradford 1916 £105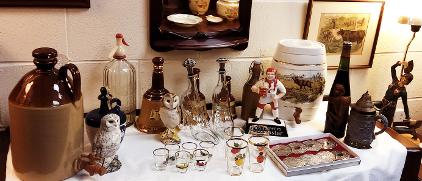 Ceramic collectables now in stock.
Enormous Vintage Pub Mirror 92cm x 61cm 7kg (very nice quality mirror) £90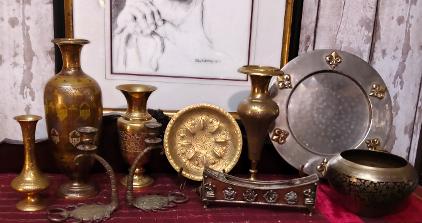 Always a great selection of metal ware available.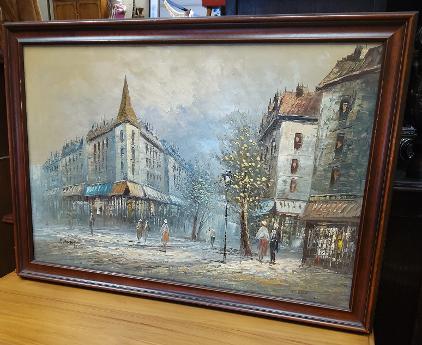 Original Oil on Canvas Paris Scene Caroline Burnett £140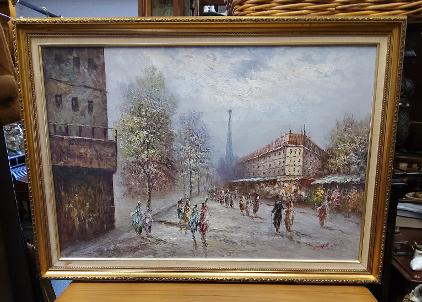 Original Oil on Canvas 104cm x 74cm, French Scene Marie Charlot £250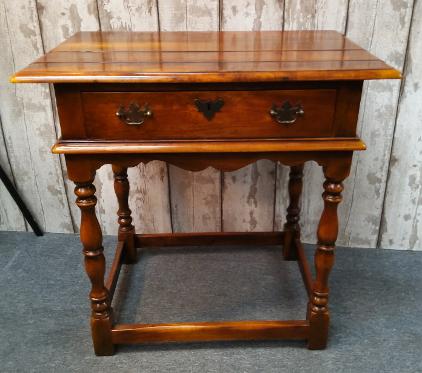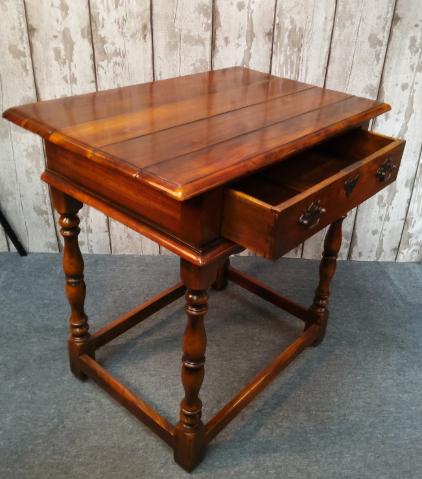 Theodore Alexander Mahogany side table £245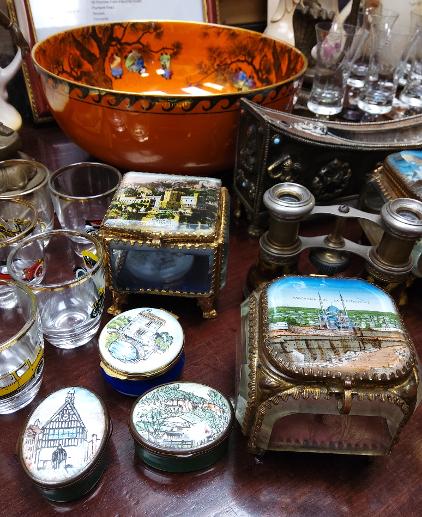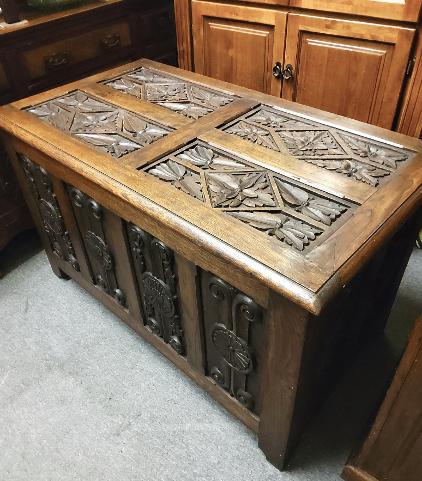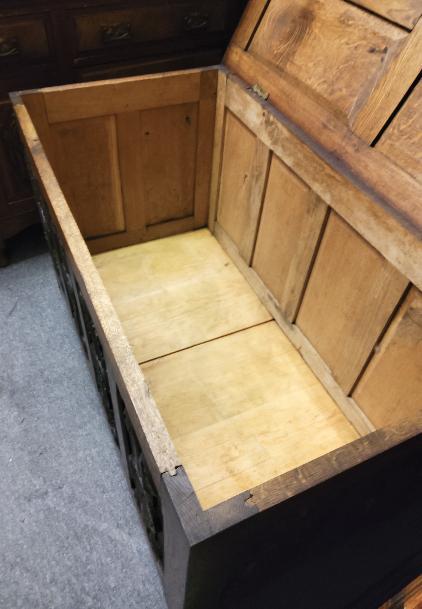 Arts and crafts carved Oak coffer chest £395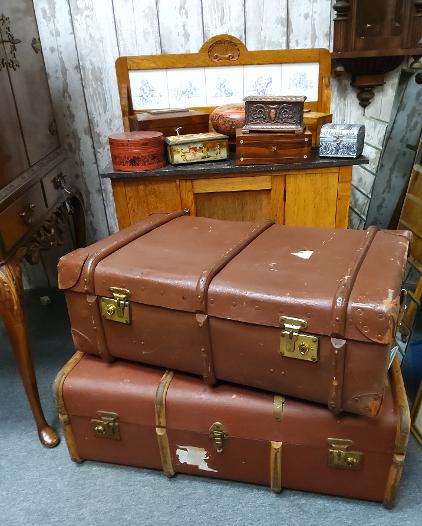 Various antique items always available.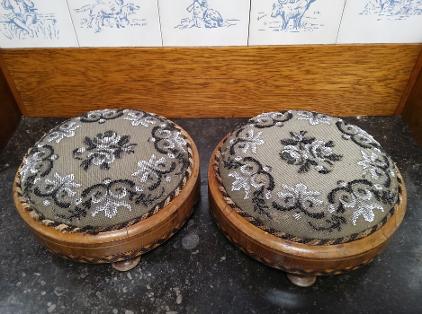 Pair of Victorian walnut inlaid footstools with needlework and beads £165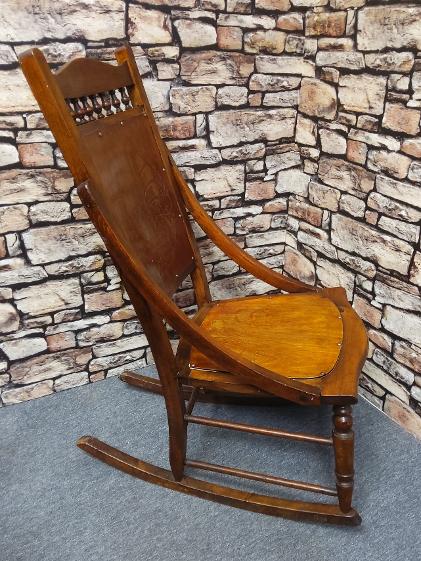 Antique Victorian wooden rocking chair £95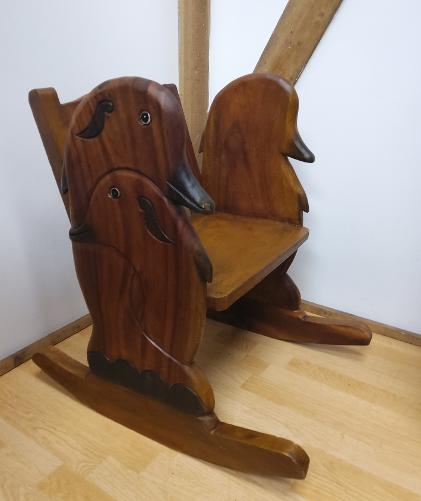 Vintage solid oak child's rocking chair £85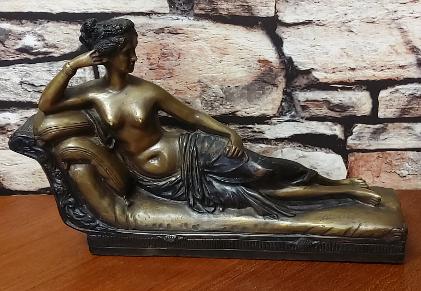 Vintage Bronze Semi Nude Signed Figure £215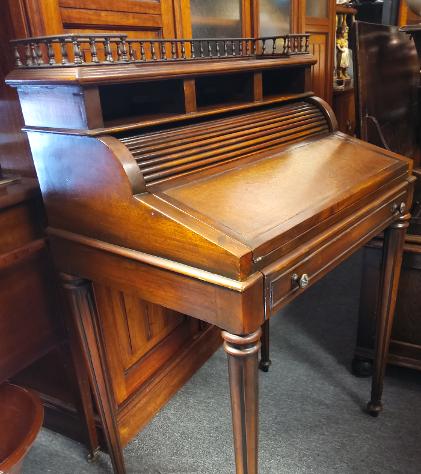 Antique French Tambour Ladies desk £345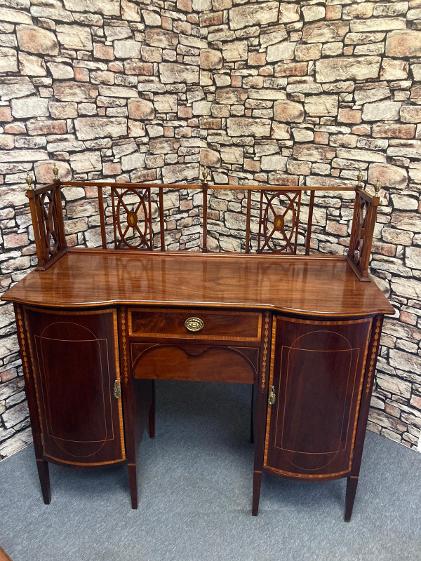 Sheraton Revival Bow Front Cross Banded Sideboard C1905 £545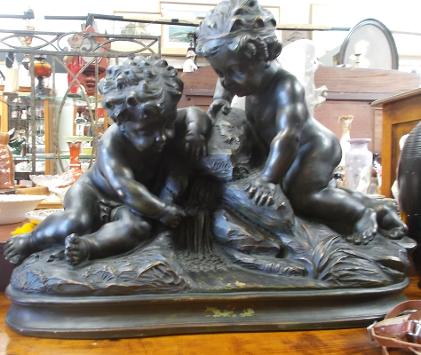 Antique Large Putti / Cherub Black Centrepiece 9.5kg Stunning Item £175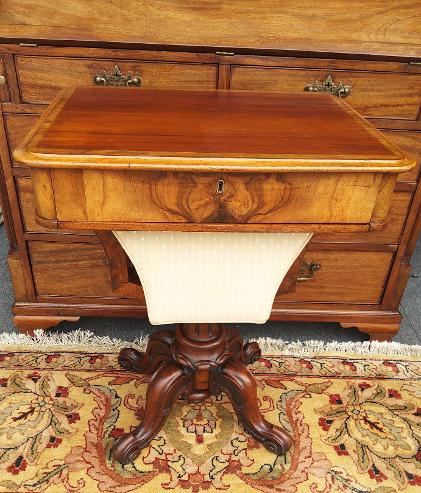 Victorian Walnut Sewing / Work Box
by Isaac Turnell of Sheffield £230